Explore St. Moritz by Bike
St. Moritz is a luxury alpine resort town in Switzerland's Engadin valley. It first became famous thanks to its mineral springs, which were discovered 3,000 years ago and established the town as a summer spa resort early on. It has hosted the Winter Olympics twice, has the Cresta Run, a world-championship bobsled run made of natural ice, and an outdoor Olympic ice rink. And then there are the Summer months where the landscape is a festival of colour. Thanks to its favorable location, St. Moritz enjoys over 300 days of sunshine a year.
At 1,856 m above sea level St. Moritz is extremely popular in the summer months as an altitude training camp for athletes.
The picturesque town sits on the side of Lake St. Moritz and if you are so inclined you can take romantic carriage rides around the lake, through the Staz forest or the grand town itself.
Livigno is close by and once again a very popular for high altitude training camps by many professional athletes or for shoppers as it is a tax free zone. And very welcoming family holiday area in the summer.
St. Moritz is perfect to enjoy together with our Lake Como and Passo dello Stelvio adventure.
Amazing Scenery
You may have noticed that all our tours have the most amazing views, because our trips are not about pushing yourself to the limit on the bicycles, we want you to enjoy your holiday, take your time and immerse yourself in the beautiful surroundings that the mountain areas have to offer with their picturesque towns and villages.
St. Moritz is no different, the town has a vibrant culture, the very best restaurants but at the same time you can also find local specialities like the famous Engadine nut tart just around the corner.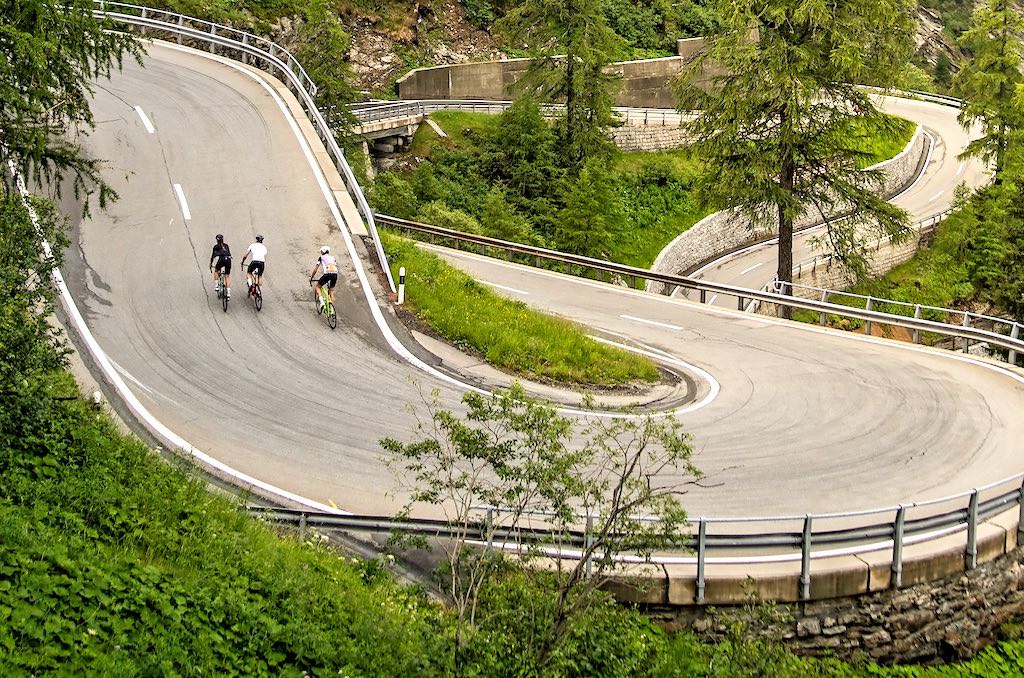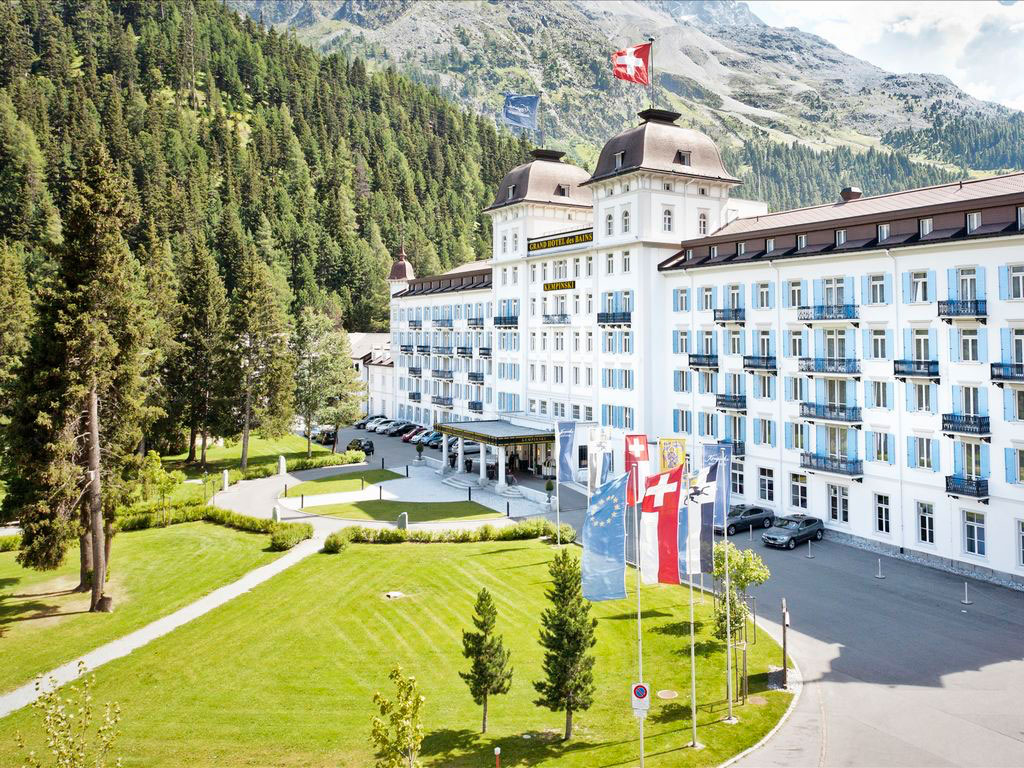 Luxurious accommodation
Our preferred accommodation is at the pearl of St. Moritz
5* Kempinski Grand Hotel des Bains.
You will have free access to Kempinski Spa, where you can pamper your body and soul in the luxury spa, and relax with glacial water and mountain herb treatments in the finest Bergell granite and Engadine wood surroundings.
A perfect way to rejuvenate the body and mind after a day in the saddle.
Great for Health and Fitness
Velo Monaco actively promotes and creates awareness of the benefits of cycling not just from a health and fitness perspective but also for the green environment in general.
We want you to get out on your bikes to get fit and healthy, and to enjoy the beautiful surroundings that our cycling regions have to offer.  It's time to get on the bike and discover for yourself the benefits of cycling and what better place to begin your journey here with us.
Suitable for Everyone
Whether you cycle for sport or just want to take your time, cycling the St Moritz is the place to be seen.
Make St. Moritz Your Next Cycling Adventure
Hopefully we have given you a flavour of cycling in the St. Moritz area but please contact us to help us put the right package together for you and your friends.
Below is a suggested itinerary of a trip that we could put together for you, however we will tailor everything according to your budget and time available.
We will welcome you at Milano airport and to take you either to Villa d'Este or Hotel Villa Flori at Lake Como. We would stay just 1 night here.
The next day we would start our ride to St. Moritz and to Kempinski Grand Hotel des Bains, the total distance is around 125 km. On the ride we will stop for a picnic lunch break right at lake Mezzola.
Our service cars are just behind us along the way so if or when you feel that you have had enough riding, then they will drive you the last part to St. Moritz. On hand at all times will be our mechanic who will unpack your bikes at your arrival and make them ready for each day's ride and always support us from the following car.
You will stay at the pearl of St. Moritz Kempinski Grand Hotel des Bains for beautiful two night stay with free access to Kempinski Spa. After the ride to St. Moritz there is probably some tired legs, so again our soigneur will help your recovery to the better.
We don't recommend more than a two-night stay at St. Moritz, because it is at high altitude. Altitude is a great tool to boost your performance  however people can normally get tired after a few days, so we recommend a maximum of two nights in St. Moritz. After our ride from Lake Como to St. Moritz, a recovery day might be nice. Just an easy day strolling around the beautiful town or enjoying the spa in the Hotel. What about taking the horse cab (horse carriage) to town? Welcome to Switzerland.
After a day off the bikes you will be ready to jump back on and cycle through the beautiful scenery of the area. We can leave St. Moritz and ride the short distance towards Bormio, taking in two smaller passes, and after 40 km or so we will get to Livigno, where will lunch at Bivio Bistrot. The afternoon's ride will see us end up at our 4 star boutique Eden Hotel in Bormio.
If you already have booked accommodation in the area, then we are happy to just provide you with the cycling guide, a following car and rental bikes if you need them.
This is just a sample of the things that we could put together for you, but please talk to us about your preferences and we can put an experience together for you and your friends that you will never forget.