ABOUT
Velo Monaco
Premium Luxury Cycling Adventures
Vélo Monaco has built a reputation for providing some of the best private and corporate cycling events available and we cater for groups of any size or budget. Whether you want a team building weekend in Monaco or Côte d'Azur, a multi-day European challenge or the chance ride alongside Tour de France and Olympic heros, we have it all covered.
As a result after nearly 10 years in Monaco as professional cyclists, we have developed an extensive knowledge of cycling the French Riviera and further afield. Here in Monaco and Côte d'Azur the options we can offer on our cycling holidays are endless.
We want our holidays to be open to all and therefore no particular level of fitness or experience is required for purely enjoyable rides in this beautiful part of the world. We can cater for the professional sports cyclist to the recreational cyclists or those simply holidaying in the area.
Our primary goal is to encourage people onto their bikes to get healthy, and in doing so also create a greener environment to do it in.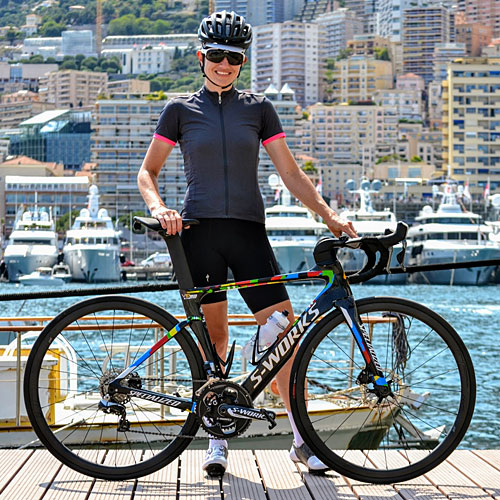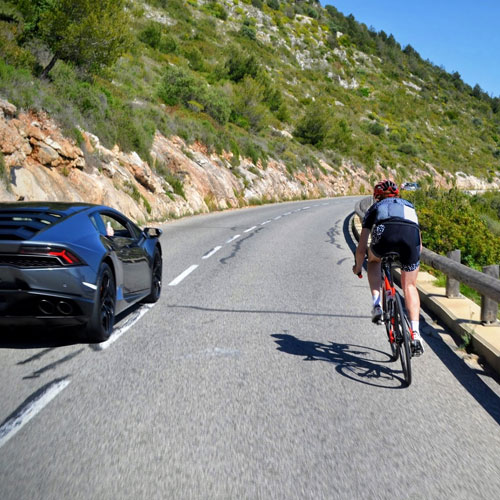 We created Velo Monaco to promote and create an awareness of the benefits of cycling from not just health and fitness but also for the green environment in and around Monaco.
Cycling is a great way to promote the reduction of greenhouse gases and pollution. We want to encourage people to think about the environment and how beneficial it is to leave the car at home, especially for those short distances, and instead experience Monaco's beautiful scenery and fresh air from the saddle of a bicycle.
By 2025 we intend just using hybrid or electric vehicles on our tours. The Monaco government itself is at the forefront of green technology and promoting an environment-friendly society, with less pollution and climate changing gasses. And here at Velo Monaco we would like to be a good role model for that spirit and direction.
So join us and get out on your bikes to get fit and healthy, and to enjoy the beautiful surroundings that the Monaco area has to offer. Let's also together, create a safer environment out on the roads for both riders commuting back and forth, as well as those that cycle for sport.
MEET THE
Velo Monaco Team
Veronica and Gustav Larsson are Velo Monaco, together with their reputable team of mechanics, sport therapist and even a dedicated chef.
OUR
Partners
Velo Monaco partner with a selection of credible companies, each of whom share our sense of service and hospitality, as well as providing us preferential rates or amenities for our valued guests.