A journey for the soul
Camino Frances, the most popular Camino route is also our favourite.
This is the version of the route you may have seen in the hollywood movie 'The Way' or the more recent BBC documentary called 'The Pilgrimage'.
Join the pilgrims along the most beautiful stages of "The Camino".
Picture yourself discovering the secrets of Spain's  world-famous wine region "Rioja"
Be amazed by the beauty of three of the most beautiful Cathedrals in the world in León, Burgos & Santiago
Savour delicious fresh food at traditional local restaurants
Be inspired by the most stunning buildings in Spain designed by Frank Gehry
Sleep in a castle and travel back in time to an era of tournaments, kings and princesses, wizards and jugglers, falconers and archers
Cultural and Physical Adventure
The Camino de Santiago is a unique journey for the soul. All of the main historic trails lead to Santiago de Compostela
The scenery is amazing out here whether you are on the road bikes or riding the trails on a mountain bike.  Either way you can enjoy the peaceful surroundings and stunning scenery.
We welcome you at Biarritz Airport and from here we can tailor a 7 to 14 days historical Camino de Santiago Adventure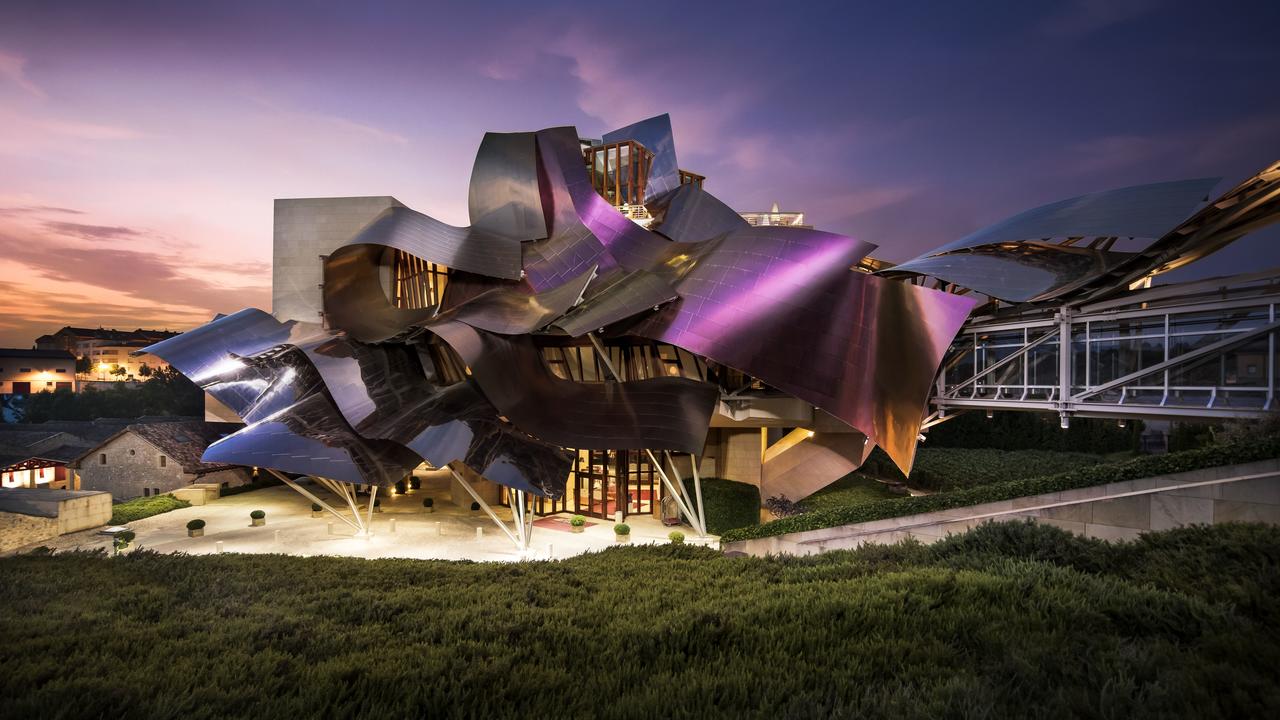 Explore the Camino
People choose to explore the Camino for many different reasons.
Whether you want to escape from routine, take some time to reflect on your goals or simply enjoy the Northern Spanish culture, the Camino is for everyone.
Leave everything to us, your bikes and everything will be taken care of, you just need to sit back and enjoy.
Great for Health and Fitness
Velo Monaco actively promotes and creates awareness of the benefits of cycling not just from a health and fitness perspective but also for the green environment.
Our electric road and mountain bikes provide the best of all worlds: Use the battery wisely by managing the different power modes and resist the temptation to fly off into the distance with turbo mode too often. Eco mode gives a gentle push while lasting much longer.
But don't think it will be that easy, if you don't manage your battery use sensibly, you could run out of steam or indeed in this case battery power.
All in all you will feel better for it at the end of the day, healthier and very content with life.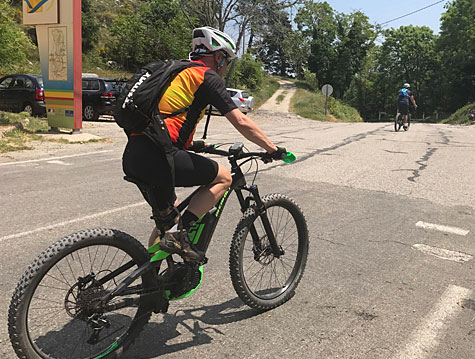 Suitable for Everyone
Whether you cycle for sport or just want to take your time, cycling the Camino de Santiago has to be the pinnacle of riding.
Make Col de Turini Your Next Cycling Adventure
Hopefully we have given you a flavour of cycling the pass but please contact us to help us put the right package together for you and your friends.
Below is a suggested itinerary of a trip that we could put together for you, however we will tailor everything according to your budget and time available.
We usually like to include the Col de Turini ride as part of our Monaco package but it however can be a one-off day out for groups or corporates.
We tend to start the day from Monaco on road bikes, hugging the coast to Menton and from there we put on our climbing legs and start the ascent at Castillion to Sospel. After a short break at Sospel we soon start to climb towards the summit of Col de Turini, where we will enjoy a well deserved lunch looking over the amazing mountain scenery.  Following our lunch, we can either jump on the helicopter that is waiting for you or alternatively we can ride downhill all the way back to Monaco.
If you go with the electric mountain bike option, then we do the ride in the opposite direction: We start with the helicopter to Col de Turini and from there ride the mountain bikes all the way back to La Turbie which is just above Monaco.
We will a picnic out in the countryside. This ride suits first-time mountain bike riders, or if your group is up for a challenge then we can happy introduce you to some more difficult (hairy) trails.
We will arrange mountain bikes and all necessary equipment for you including transport.  All that is needed to create an unforgettable day for you and your friends.
This is just a sample of the things that we could put together for you, but please talk to us about your preferences and we can put an experience together for you and your friends that you will never forget.